Trust Our Intuition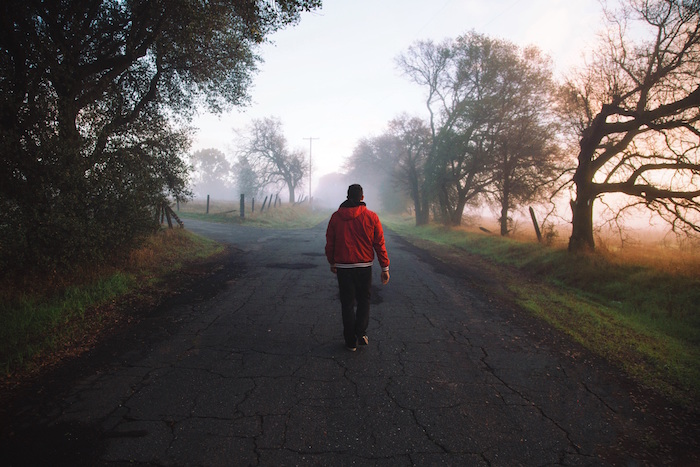 Have you ever been faced with making a quick decision without all of the facts? Have you ever had a feeling that one path was better than another? Or have you ever gathered a lot of information but it is still not clear what to do, yet you have to make a decision anyway? I know I face that situation on a regular basis, either there is not enough time or information and a decision needs to be made now. In times like that we have no choice but to follow our intuition.
So what is our intuition and how is it different than instinct? Intuition is a process of using our knowledge and experience to know or decide something without analytic reasoning. On the other hand, our instinct is a feeling or hunch in reaction to a specific event or situation.
Both are valuable and helpful when used appropriately. Our instincts are probably more deeply rooted in our DNA and past experiences. The word instinct comes form the word "instinctus" or "impulse" meaning the body's biological tendency to make one choice over another. They are things like the gut feeling we get when we see an event or react to a threat. It doesn't require thought, it is a reaction to a stimulus. Our instinct will be to duck if something is thrown at us. It is the way we want to react when insulted, it is our first reaction when something quickly changes in our immediate surroundings.
Intuition on the other hand is our thoughtful immediate decision making process without utilizing a process of fully balancing the pros and cons. It is our first response when confronting the need for an immediate decision. The word intuition comes from the word "intuition" or "consideration" formed by beliefs, experiences and memories. It leverages our past experience and the result of similar situations in the past to project a preferred action in this situation. In the situation requiring an immediate decision our mind races through all of our previous experiences and gives us an instant decision. It allows us to make the best decision we can with the limited information we have at the moment.
Everyday we are confronted with the need to make decisions with imperfect knowledge or information. Whether it is a key business decision or deciding what to have for dinner or even which way to turn to avoid this traffic situation, we have to make decisions quickly. Many times we do not have the opportunity to run a full analysis on the situation and chart out all of the risks and benefits. There is simply not enough time to fully analyze each decision against the multiple outcomes.
At some point we have to make a decision. We cannot wait at a stoplight and run a full spreadsheet analysis of the impact of our decision to turn right. We just have to make the decision and see what happens next. The inability to make a decision without intense scrutiny and analysis leads to "analysis paralysis"; the inability to make quick decisions.
Fortunately we have a built-in decision making tool called intuition. Our intuition gives us the ability to make a pretty good decision based on what we have experienced before. The decision will not always be perfect, but it will be right most of the time. It will allow us to move forward and see what happens next. It will be right a high percentage of the time and we should feel confident that without the opportunity to gain more information, the decision we make now will be the best decision we could make at the time.
We can improve the quality of our intuitive decision making by continuing to improve our knowledge and experience through our growth as we pursue excellence. As I pointed out in my book "EXCELLENCE: You CAN Get There From Here", by planing our growth we build on our skills and talents providing a basis for even better decision making in the future.
Since intuition is based on combining our past experience and knowledge to allow a decision at the moment, it is not likely that the decision will yield a great new approach to the problem. That is not to say that our intuition doesn't play a role in breakthrough thinking, in fact it is quite the opposite. Most breakthroughs require an injection of intuition to push us past the apparent facts. The very nature of the analytical process is that every answer yields two new questions. At some point an intuitive decision is required to decide which branch of research should be followed.
The net takeaway is that our intuition gives us the ability to make pretty good decisions with the information at hand at the time. We can have confidence that when forced to make a decision with incomplete information we can rely on our intuition to fill in the missing data and yield the best decision we could make at the time, and that decision is better than no decision at all.
Here are 4 tips on how we can use our intuition to help us everyday: