Embrace Who We Are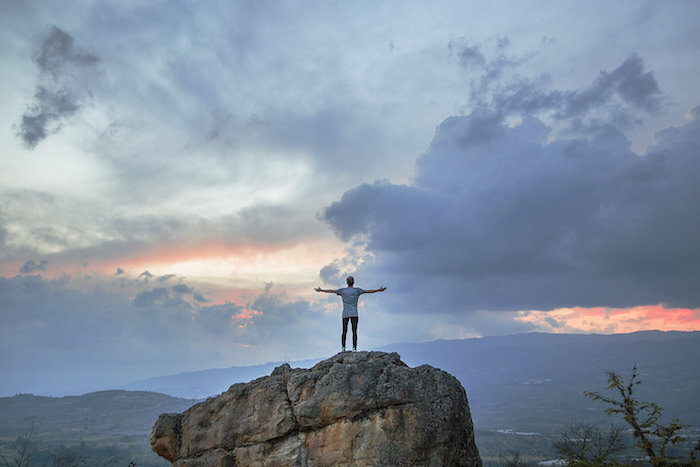 "We are who we are" — Skip Gilbert
Do you ever feel the pressure to be like someone else? At times do you feel like everyone else seems to know more, be brighter, have more experience, or be more capable? Do you feel unsure of your suggestions because other people have differing perspectives? I know these thoughts have crossed my mind at times.
We need to embrace who we are and not try to be someone else. We are a collection of unique experiences, talents and skills. No one else has the same experiences combined with the same things we have learned. No one else has our exact education, social, or work experiences. Nobody has seen all the things we have seen, thought the things we have thought, learned the things we have learned, lived where we have lived, all combined into a single person. It is no wonder we feel like sometimes we don't fit in. How could we? We are very unique individuals and anyone that tries to push us into a common mold is simply misguided. We are highly valuable and unique resources with a perspective that nobody else has.
Think about yesterday. There was not anyone with us every minute of the day. During that day we experienced new things as well as other things that either reinforced our opinions and perspectives or changed them. From just that one day alone we have a different perspective from anyone else on how the day went.
The path of our life is unique and distinct. We are the only one to have walked down this path. We have a unique set of experiences, molded and shaped by a unique set of circumstances and events. It is a journey that we are on alone, though there may be others with us at various points in time. We have a unique perspective and it is just as valid as anyone else's. We have not come to our opinions lightly, but by what we have experienced and learned along the way.
Keep in mind that we are all unique people. Everyone around us is on their own journey as well. As a result they have formed their own perspective, based on their unique journey. From their perspective, their opinions and conclusions are just as valid as ours. Here lies the challenge and the opportunity. Each person has a unique set of opinions and conclusions based on their experience that may or may not align with ours or other's perspective. But to that individual, they are solid conclusions.
As a smart leader, we recognize that everyone is vested in their opinion. We need to be sure to value that diversity and treat those opinions with care. If we need to help change someone's mind, we should not imply that they are wrong, that would only setup a boundary. To influence a change in opinion we need to offer new information or perspective that will align with the experiences of the other person. We need to approach it carefully, thoughtfully, with respect and allow the other person to assimilate the change into their perspective.
There isn't anyone else like us and there never will be. We are one of a kind, the only one; the original us. We should take pride in our journey and recognize that our perspectives come from our years of experience and knowledge. We were there for every learning and accomplishment. We know what we know and we should be confident in our ability to contribute.
Each one of us can be a better me. As I point out in the book EXCELLENCE: You CAN Get There From Here!, we are a work in process. When we choose to pursue Excellence, we put ourselves on a path of continuous improvement. We need to create goals, leverage learning opportunities and gain knowledge from those around us. Each one of us can always be a better me.
Here are 4 tips for embracing who we are: