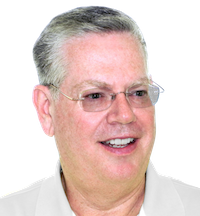 My name is Skip Gilbert and I have been on a quest to find excellence on a personal and professional level for over 30 years.
The purpose of this Blog is to share thoughts and experiences from my personal search for excellence so that you can leverage this information to enhance your professional career and personal relationships.
Throughout my career I have had the great fortune to work in some of the finest companies in the world and have received some of the finest training available and as a result have been in a great position to observe excellence both theoretically and first hand.
My career includes tenure with large and successful companies such as UPS, Quaker Oats, Apple and ADP. Additionally, I have been employed at smaller firms or startups such as Business Concepts, Integrated Project Management, LifeSafe Services and Powerschool. Across my career I have served in positions ranging from the front line to the highest level in a business including: Truck Unloader, Supervisor, Industrial Engineer, IT Manager, Project Manager, Program Manager, Director, Vice President, General Manager, President and CEO.
I have always been interested in making things better and developed a growing curiosity about why some people and organizations were more successful than others. I found over my career that I gravitated to opportunities to lead improvement efforts. As a result I had a front row seat to learn, observe and experience the successes and failures that lead to achieving excellence. Additionally, each opportunity afforded me the opportunity to receive an outstanding education from leaders in business, consulting and academia and a real-life learning lab in which to experiment.
My calling is to now share that experience with you. I am looking forward to our journey together.
Thanks,
Skip Gilbert