Now available from Amazon!
Kindle and Paperback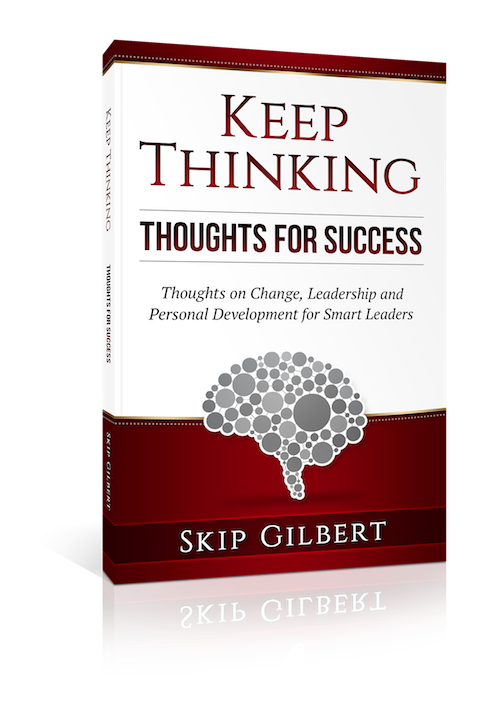 Keep Thinking: Thoughts for Success
Thoughts on Change, Leadership and Personal Development for Smart Leaders
Keep Thinking: Thoughts for Success provides meaningful reminders and new insight into the core topics of interest for all smart leaders. The topics are short enough for convenient consumption in our busy days, but deep enough to stimulate real learning and reflection. The topics span areas of interest and importance in leveraging change, building our teams, pursuing our goals and achieving success through Excellence.
Change: A simple but effective formula for planning and managing change and reminding ourselves to be an agent of change.
Excellence: Reminder of the key ingredients of pursuing Excellence.
Leadership: Topics include Being Transparent, Focusing on Solutions, Providing Positive Reinforcement and Being a Servant-Leader
Personal Development: Reminds us to Create a Bigger Vision, Embrace Who we Are, Manage our Self-talk, Rise above the Issues and to Stay Positive and other engaging topics
These along with many other important facets to achieving stronger more capable leadership qualities are included in the compendium of thoughts in Keep Thinking: Thoughts for Success.